Samsung Air Dresser DF60R8600CG Clothing Care System
Regular price
£1,999.00
Sale price
£999.00
Unit price
per
Sold out
Large item - We will contact you directly to book in your delivery slot within 72 working hours. Due to the size & weight of the item please make us aware if your property has any access difficulties we need to be aware of prior to delivery.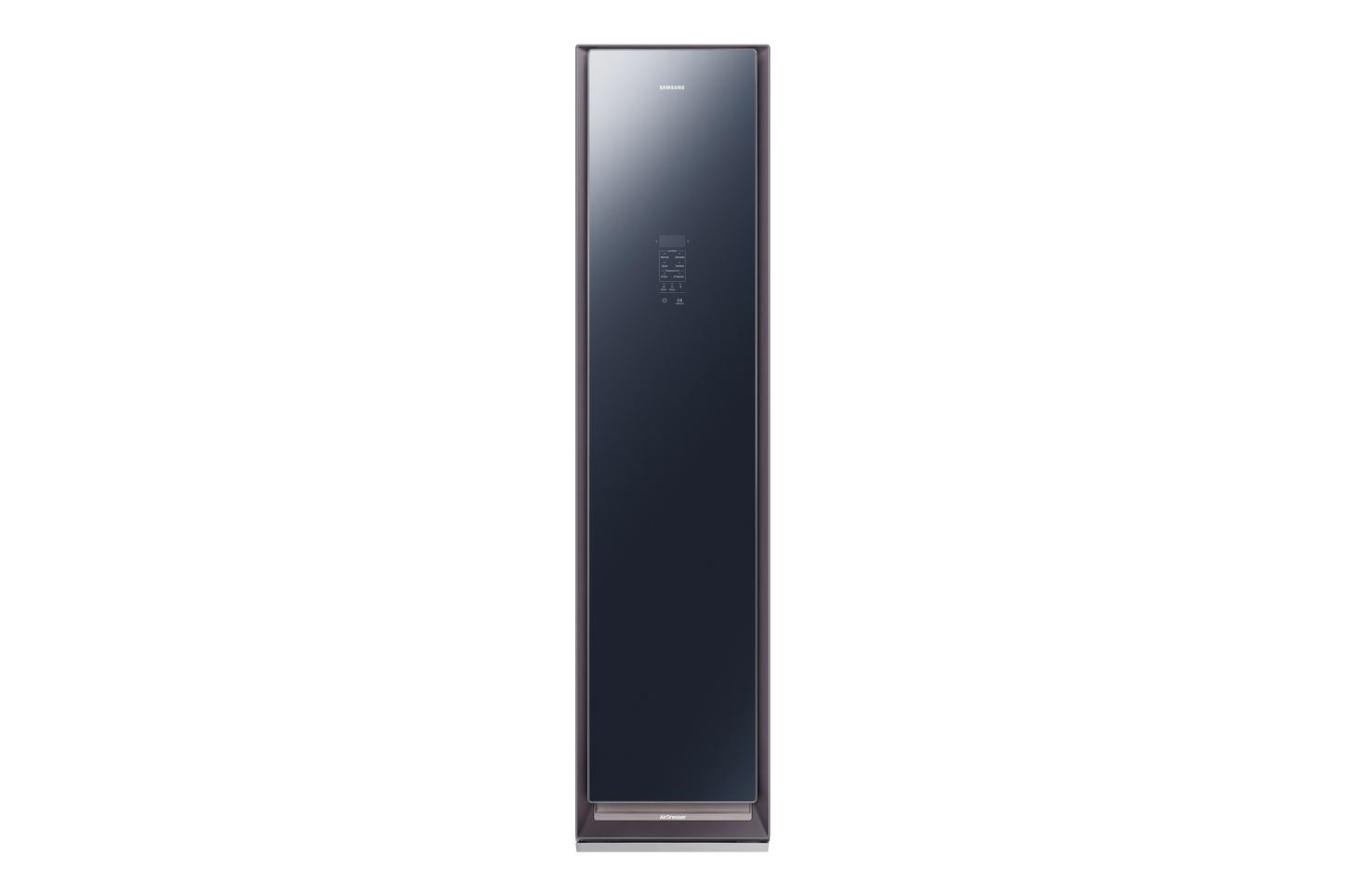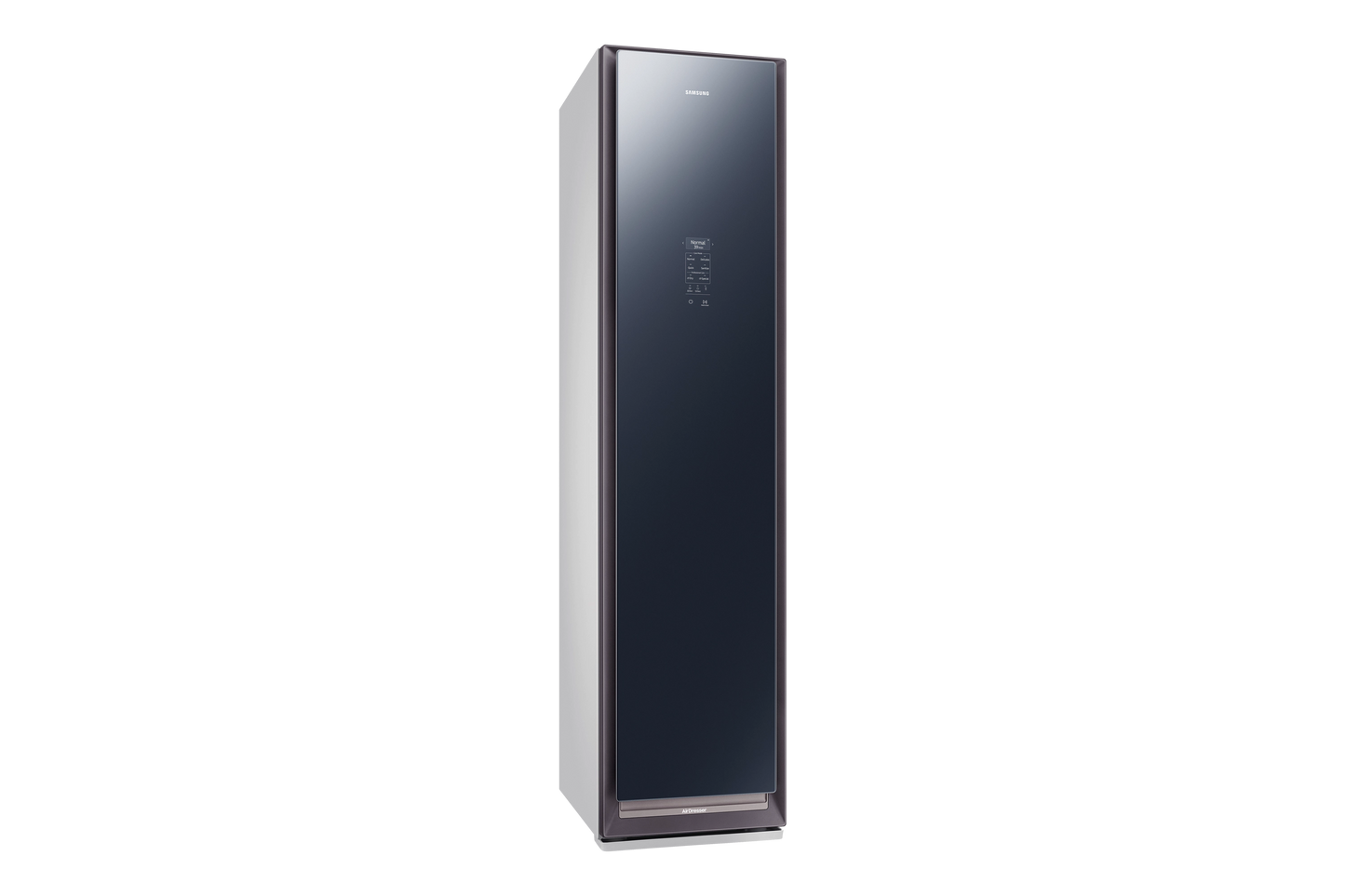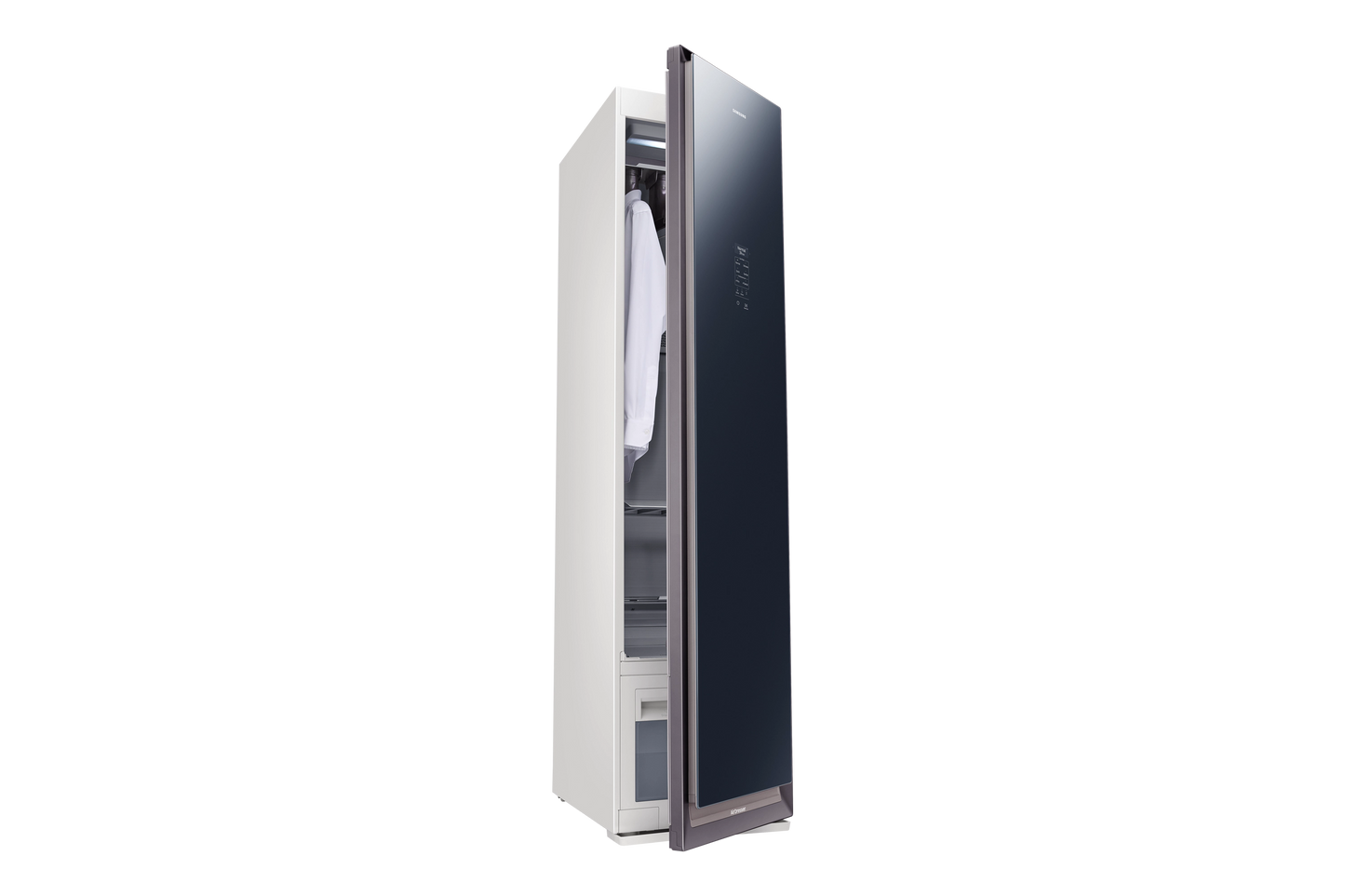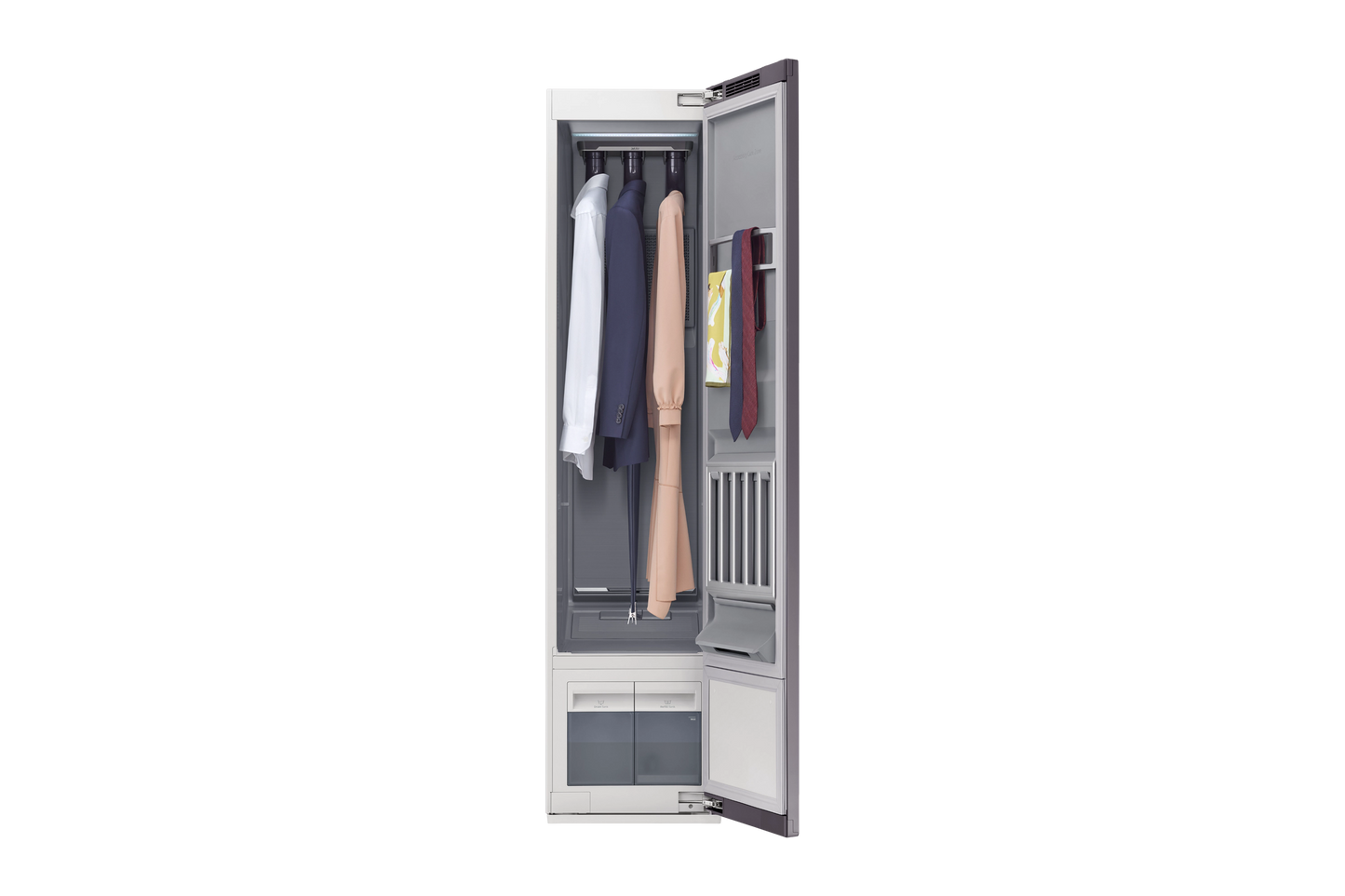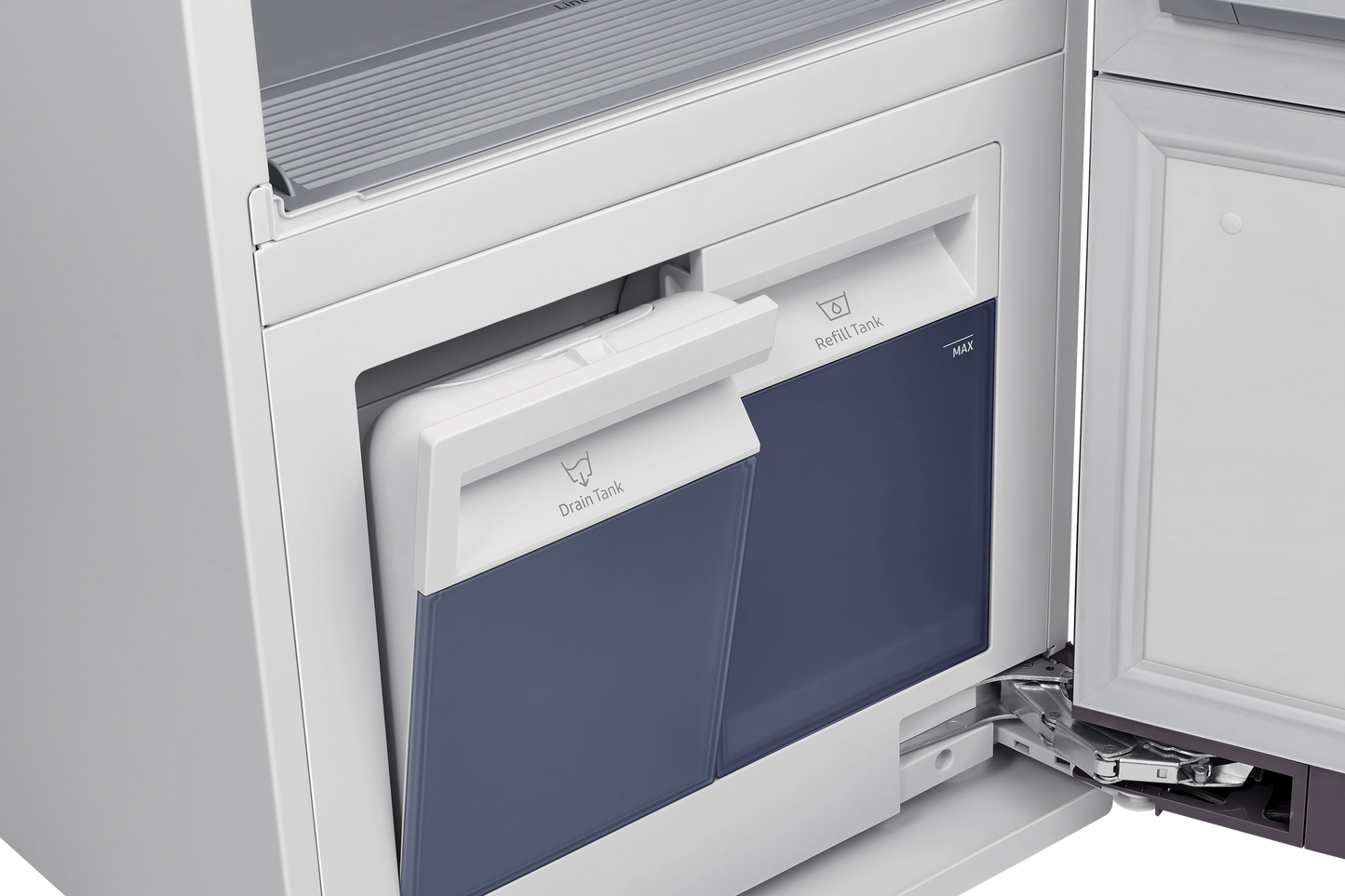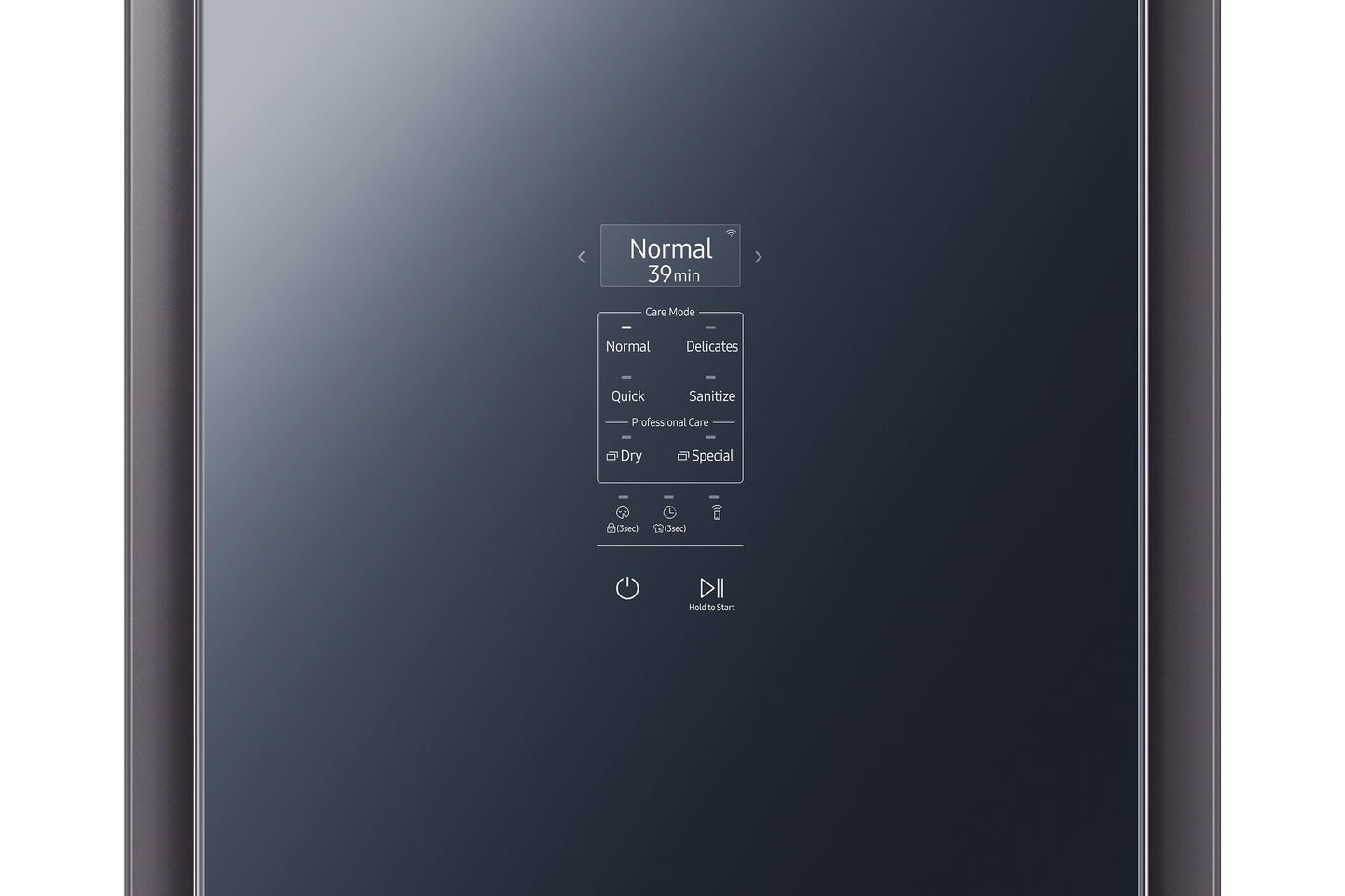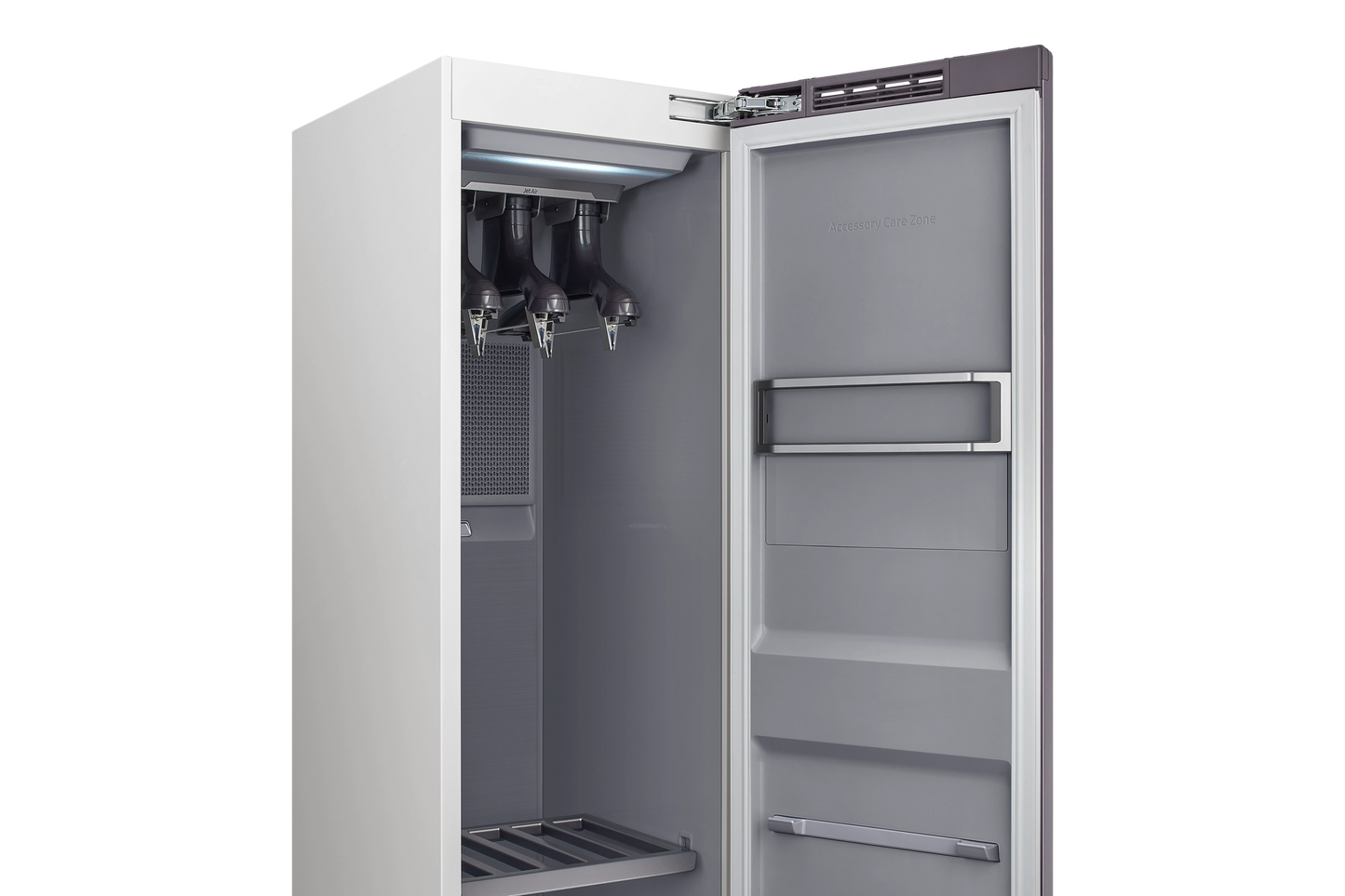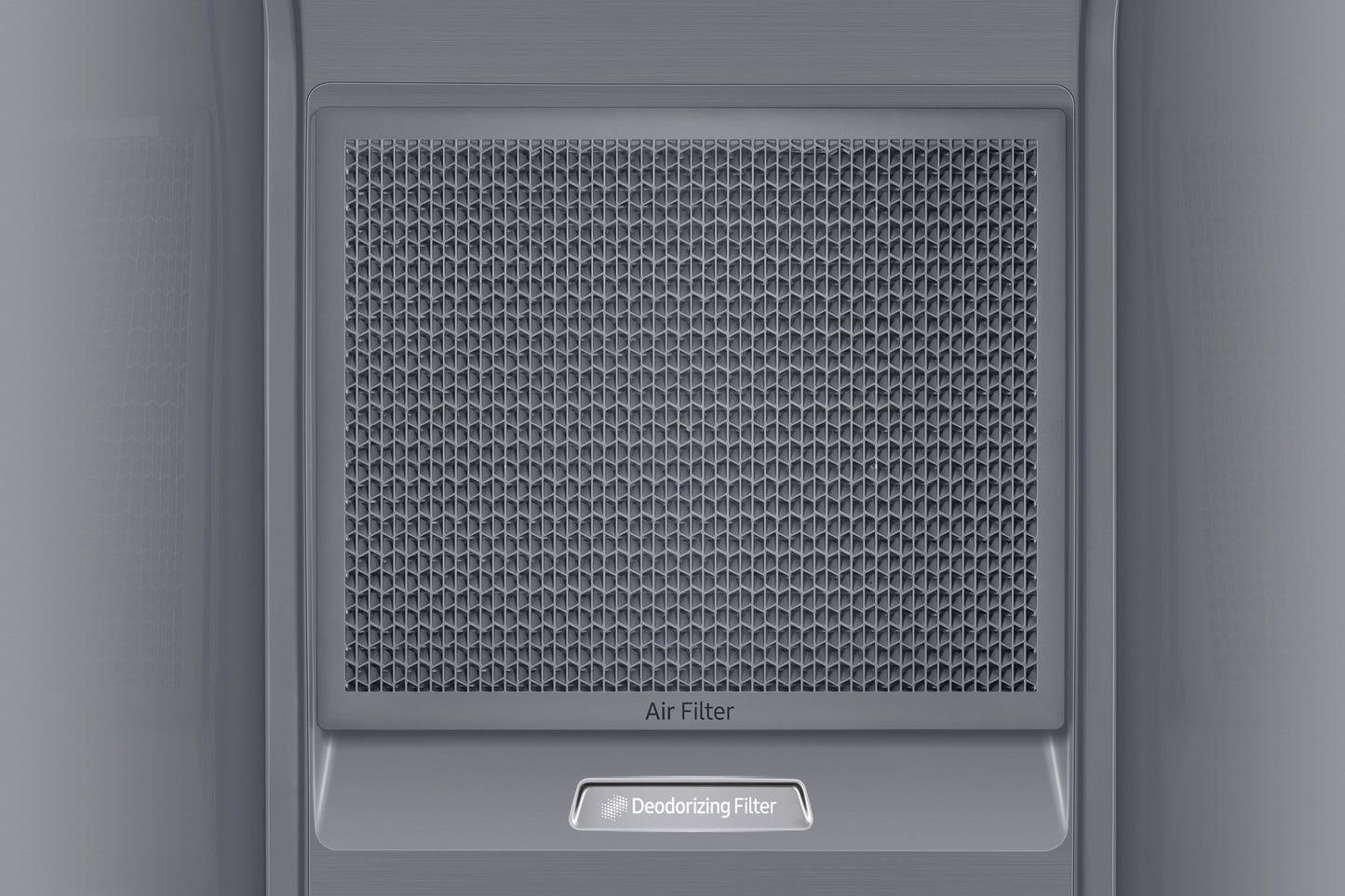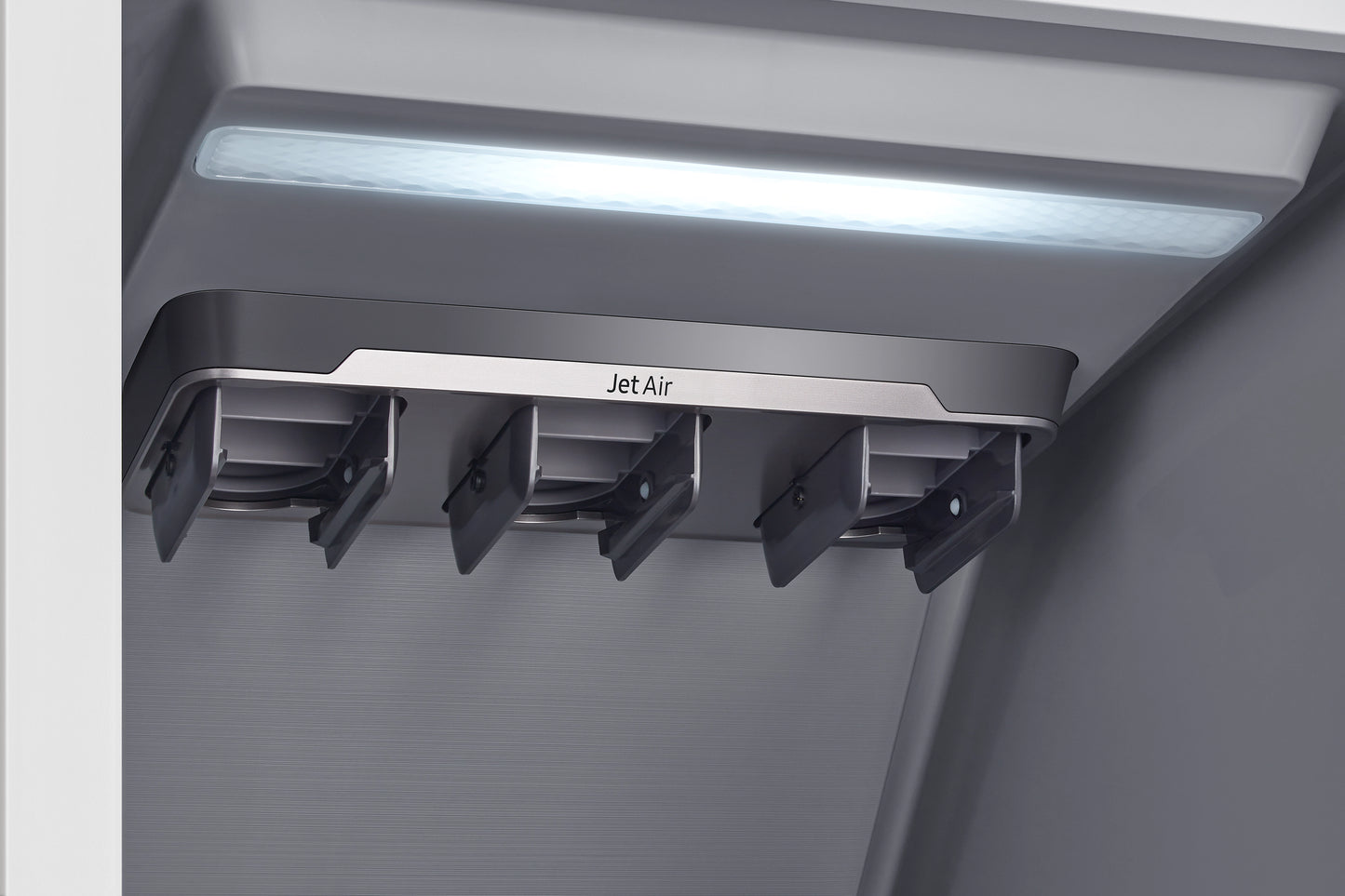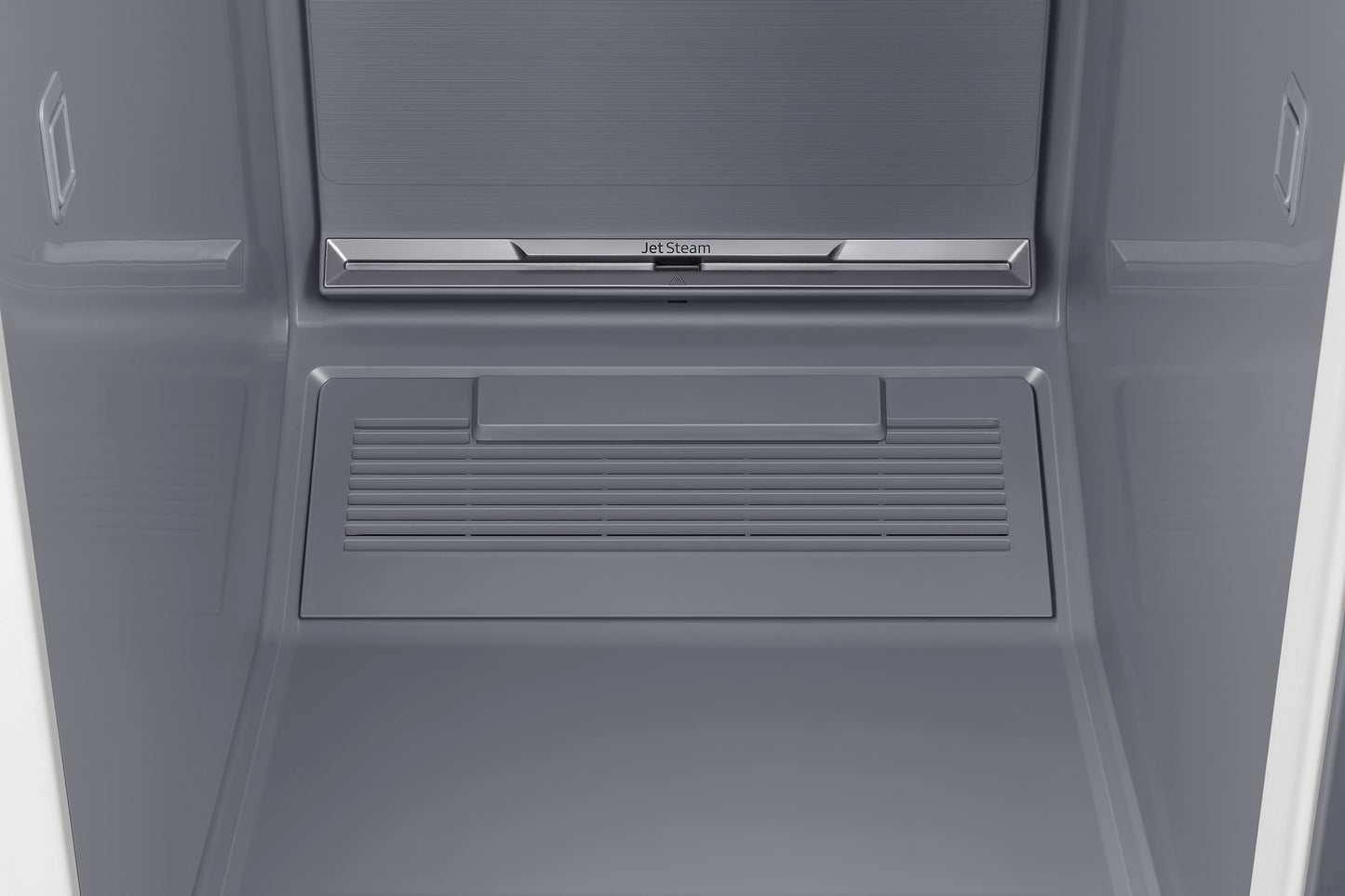 Steam clean
JetSteam
What germs? Get clothing cleaner than clean with JetSteam. Blasting hot steam through its bespoke clothes hangers, it tackles those lingering odours, unwanted smells whilst providing 99.9%* sanitisation with the sanitise cycle. It's the perfect way to refresh the laundry between washes.
* Eliminates 99.9% of Staphylococcus aureus ATCC 6538 and Escherichia coli ATCC 25922 bacteria, testing done by Intertek on 100% cotton. Awarded the British Allergy Foundation Seal of Approval for reduction in exposure to Live House Dust Mites, Fungi/Mould and Bacteria Allergen
Deodorise inside & keep clothes fresh
Deodorising filter
Here's a real breath of fresh air. AirDresser's Deodorising Filter works wonders on those stubborn lingering smells that build up over time!
Gently dry clothes at low temperature
HeatPump Drying
No more risking your delicates in the dryer, or waiting endlessly for your rain-soaked coat to dry. AirDresser's HeatPump Drying uses cooler temperatures to dry clothes gently and quickly – reducing damage and shrinkage!
Less wrinkles and less time ironing
Wrinkle Care
That giant laundry pile won't iron itself. But you can certainly speed it up, with AirDresser's steam and weight kit and Wrinkle Care system smoothing out creases you never used to see the end of.
Be blown away
Jet Air + Air Hanger
No need to get hung up about your clothes gathering dust. The mighty Jet Air system and Air Hangers blow even the most stubborn dust and odours from your garments – inside and out. Better still, it's so quiet, even a baby can sleep through the whole process.
Loads smarter
SmartThings
Looking after your wardrobe just got smarter thanks to the SmartThings app. From suggesting the best cleaning cycles, to storing details of your garments, you can do it all on the app.
Better clothing care with less humidity
Dehumidification
Taking care of your clothes shouldn't be a hassle. When the door is open, the AirDresser doubles up as a dehumidifier to help remove moisture from the air. Making it easy to keep your clothes protected and smelling fresh.
Ditch the rubber gloves
Self Clean
AirDresser not only cleans your clothes brilliantly, but cleans itself too. Heat, air and steam do away with germs and odours, keeping it performing at its best. And to make life even easier, it reminds you after 40 cycles when it needs doing.
Enjoy the Silence
Soft Closing Door
Sometimes the smallest things make the biggest difference. Like AirDresser's Soft Closing Door. It closes safely, gently and silently. So no more loud slamming or trapping fingers.
Technical Specifications
Cycle
Delicates
Yes
Download+
Denim, Down Dry, Accessories, Babywear, Bedding, Toys
Dry
Sensor Dry, Time Dry, Room Care
Normal
Yes
Quick
Yes
Sanitize
Yes
Special
Suits, School Uniform, Winter Coat, Wool/Knit, Outdoor, Down Jackets, Fur/Leather, Heavy Duty, Self Clean
Design
Door
Crystal Mirror
Panel Display
Touch + LCD
Drying Capacity
Capacity
Jacket 3 + Pants 3
Feature
AirHanger
3
Deodorizing Filter
Yes
Hanger Kit
1
Heatpump Drying
Yes
JetSteam
Yes
Smart Control
Yes
Soft Closing
Yes
Weight Kit
1
Wrinkle Care
Yes
Performance
Compressor
Digital Inverter Compressor
Motor Spec (HP)
Digital Inverter Motor
Refrigerant (Type)
R134a
Physical specification
Gross Dimension (WxHxD)
515 x 1950 x 745 mm
Gross Weight
97 kg
Net Dimension (WxHxD)
445 x 1850 x 615 mm
Net Weight
89 kg